Food packaging designed in Originate Creative for Roma Food.  
In all cases we simplified and clarified message on product. Brand name was presented 
much better than before and new character and memorability was a key to success for this brands.
New shelf impact makes a huge difference for product sales in tests on focus groups.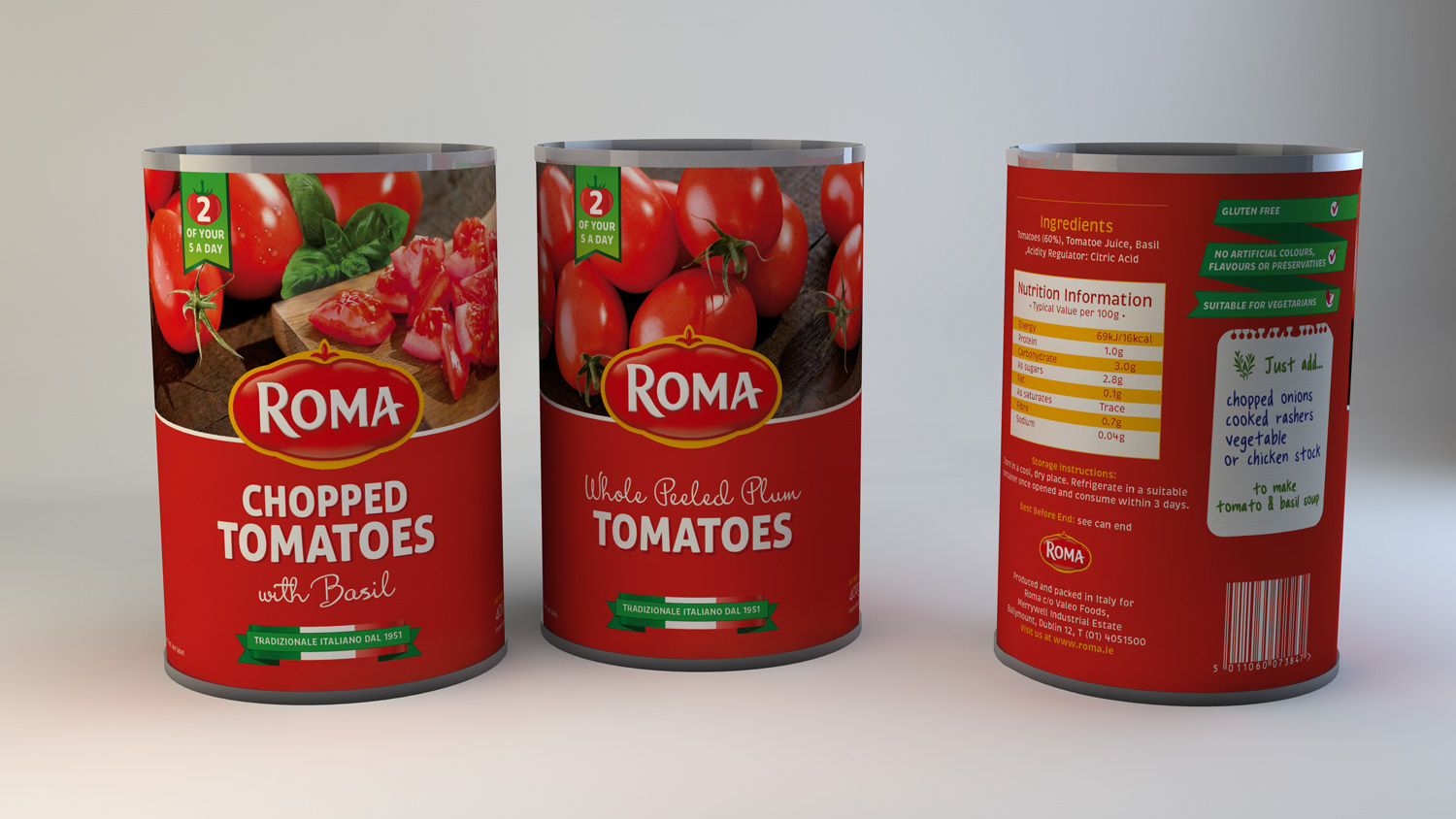 All elements was redesign, brand new typography was used. New icons and badges designed. Small changes on beautyshots product photography. Product is much cleaner and added elements make the product more Italian in overal feel & look.